Meet the Team
Virginia Pool Builder & Designer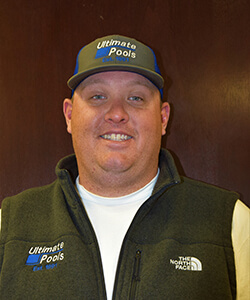 Travis Jowers - Vice President
Travis Jowers has had his hand in the pool and spa business since a young age, shadowing his father Steve and helping out where he could whenever he could. He began working for Ultimate Pools on a regular basis, however, during his summers off school. After graduating from Virginia Tech, Travis made the decision to become a full-time employee. In 2019, he proudly took over the family business from his father and remains committed to continuing Ultimate Pools' strong and reliable relationship with pool owners throughout the community.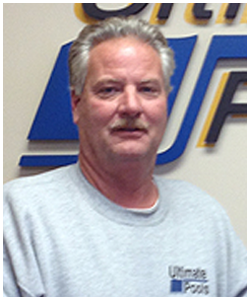 Steve Jowers - President
Steve was born and raised in Central Virginia. He has been married to Tammy for 30 years, and they have 2 children.
Steve has been building and servicing swimming pools since he was in high school, working for his father, the co-owner of another local pool company at that time. The proverbial apple didn't fall far from the tree. When his father retired and sold the business, Steve tried his hand at a couple of other professions before returning to his love of swimming pool design, construction and servicing.
He had acquired such vast knowledge of the business through the guidance and professional training provided by his father, which created a natural evolution for him.
In 1990, Steve made the decision to strike out on his own and Ultimate Pools, Inc. was formed. Steve has been fortunate enough to be able to support many programs, to benefit children, throughout the years, both with his time and corporate funding. For the first 17 years the business was successfully run from his home. In 2007 Steve was able to purchase property in Goochland County for our current location. Ultimate Pools'office and warehouse are located in the Lanier Industrial Park, off the Rockville Exit on I-64. Please feel welcome to stop by anytime.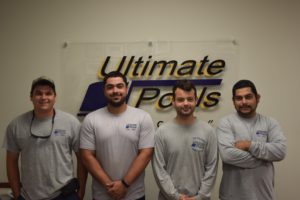 Our Service Team
Our team of employees is very well rounded, having the versatility to work service or construction. However, we do have a select team that has been specially trained on particular equipment. These technicians can fix any in-ground concrete pool problem you may have. They are certified in Saline Generators, Heaters and filtration systems. They will open and close your pool as well as fix any other issues that may arise.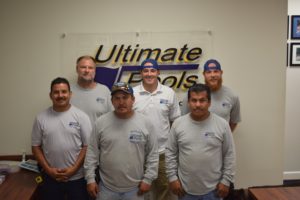 Our Construction Team
This group has been employed with us the longest, most of which have been with us 10+ years. Their workmanship, dedication and skills helped make our business what it is today. When you contract for an "Ultimate" Pool, that is exactly what you will get.