Latest News
Virginia Pool & Spa News
We have several swimming pools in the construction phase at this time. These pictures are of a new, custom designed, Ultimate pool that we began digging today.
If you would like to be swimming in your own back yard custom designed pool by this summer we will be happy to help you get started in the process now. It is never too early to start asking questions, doing research and deciding what you want in your dream swimming pool and backyard oasis. It can take some time for you to finalize all of the details and put your plan into motion. A good place to begin your research is in our photo gallery. You can also give us a call at (804) 749-4706 and we will be happy to provide informational materials.
Once the details are finalized and a building permit is obtained your custom designed swimming pool can usually be completed within a 4 to 8 week time period. You can have your dream backyard this summer.
Check back and we will show you the progress on this pool as the construction process continues.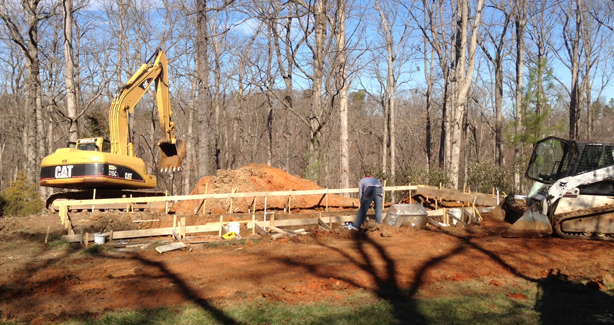 Let the digging begin.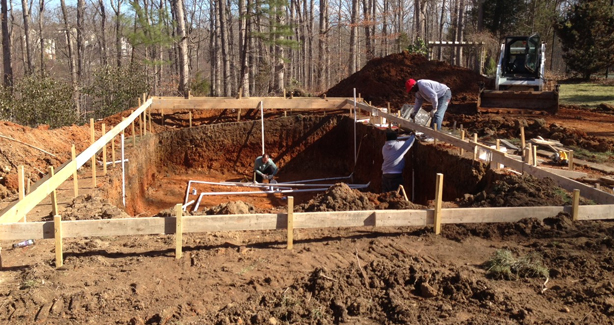 This family is looking forward to summer.